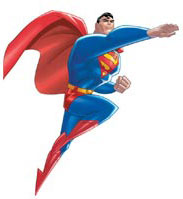 Like most Americans, I was curious about how they were going to pull off a new Superman while maintaining the integrity of this epic story. Well folks, they pulled it off…go see Superman Returns.
The movie started, and continued with, some the killer CGI (computer generated imaging), never stepping away from the ever-so-important details that make a DC Comics production work.
So, what about this new Superman? The boy can act…he did a great job, as did Kate Bosworth, as Lois. Brandon Routh was able to inherit the essential personality traits of both Clark Kent and Superman. Kevin Spacey, as he always does, put on a stellar performance as Lex Luther. All in all the cast was great.
Why four stars instead of 5? There were a couple of slow spots…besides, we would not want them getting cocky in Hollywood.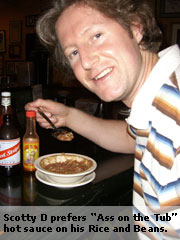 On a side note, as I was leaving the theatre (Loews on N Rush) it was pouring. So, I did like any dry-clothes lover would do, I snuck into a restaurant to grab a quick bite and drink. Heaven on Seven, spicy Cajun delights, more hot sauce than you can imagine, and a great beer selection. Grab a side dish of Rice and Beans, a Belgium beer and before you know it, the rain has quit and you can venture home or to your next stop. Heaven on Seven offers cooking classes as well.